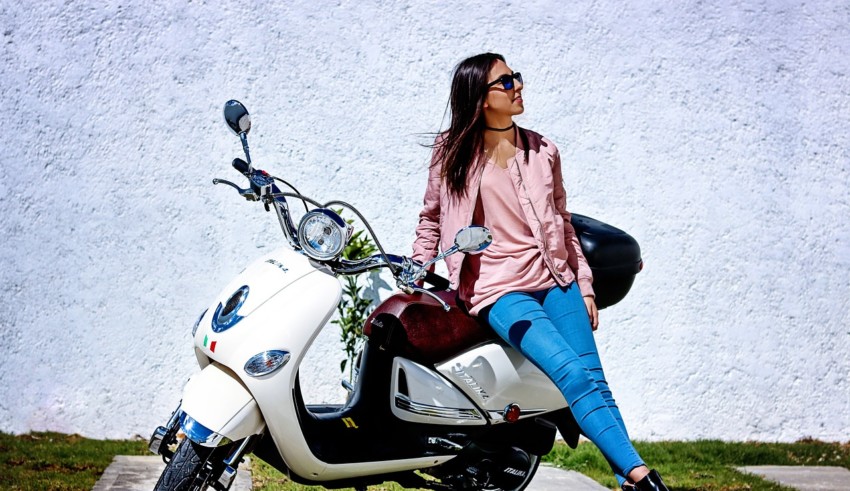 Gearless scooters aren't men's first choice; this was a common thought a decade back. It was not entirely wrong, though. In the early 90s, the women loved gearless scooters that gave them a breather from crowded public transports and were easy to ride.
Cut to 2020; the scooters are now popular among men too. The unprecedented success of Honda Activa and other such 'scooties' is a testimony to the fact that it's the era of gearless scooters. The easy availability of a two wheeler loan has only made them even easier to buy.
With several commuting options available in the market, what makes a Scooty so popular in the current times? Let's dig deep:
Practicality
The gearless scooty was always about practicality. In a country like India, when every time you step out, you hear someone saying 'wo lete aana' and that 'wo' could mean anything – from coriander worth Rs 5 to a 20kg flour packet. While you can manage the former on a motorcycle, but what about the latter? It would be tough, wouldn't it? Imagine ferrying a gas cylinder?
There are innumerable instances when you feel that you should have some space between you and bike's handle so you could place objects easily. This is where gearless scooters are useful with their large floorboard. They offer a decent amount of under-seat storage space as well.
Buying convenience 
Another factor for the surge in sales is the easy availability of scooter or bike loan. Although scooters are slightly costlier than a few motorcycles, the option of repaying the loan on easy bike loan EMI has eased the pressure. Moreover, the chances of a loan application being rejected have also reduced thanks to leniency in two-wheeler loan eligibility criteria by leading financial houses.
Mature looks
The biggest deterrent earlier has now become one that is most attractive. The looks of Honda Activa, Hero Maestro and TVS Jupiter are by no means 'feminine'. Scooters such as TVS Scooty Pep +, TVS Scooty Zest and Hero Pleasure are aimed towards working women and college-going girls. The upright stance of scooters and the longer wheelbase has made it an option worth considering for people across genders.
Always geared-up without gears!
For youngsters, speed is life as they are always running short on time! The zippy nature of the scooter rides one right into the heart of agile enthusiasts. The gearless setup of scooters is one of the prime reasons for its overwhelming success.
Earlier confined to only urban roads, the sheer practicality of scooters makes them favored in rural areas too. If you ride short distances often, be it in a city or town, the scooters are your best bet in 2020.
To ensure everyone owns practicality on wheels, Tata Capital offers bike loan at attractive interest rates. Thinking about the monthly instalments? You can enter details like loan amount, tenure and interest rate in the two wheeler loan EMI calculator on the Tata Capital website and get an approximate idea.